OTHER TRANSPORTATION SERVICES WITH ZOOMRIDE
We have different transportation services to offer when it comes to riding hassle-free around Buffalo and Niagara Falls, NY.
ZOOMRIDE
NEMT Matters - Your Healthcare Transportation Provider
Rely on trusted local transportation services in Buffalo and Niagara Falls, New York. Daily transportation to and from your doctor appointments with responsible and experienced ZoomRide drivers. Specializing in NEMT, WAV, and transportation for seniors, Zoom Ride is your best choice if you're looking for swift, timely, and above all – SAFE trips for you or your loved ones. Door-to-door transfers with a friendly chauffeur and regularly maintained vehicles are designed to meet your transportation needs. At Zoom Ride we understand the importance of partnerships in providing top quality medical transportation services.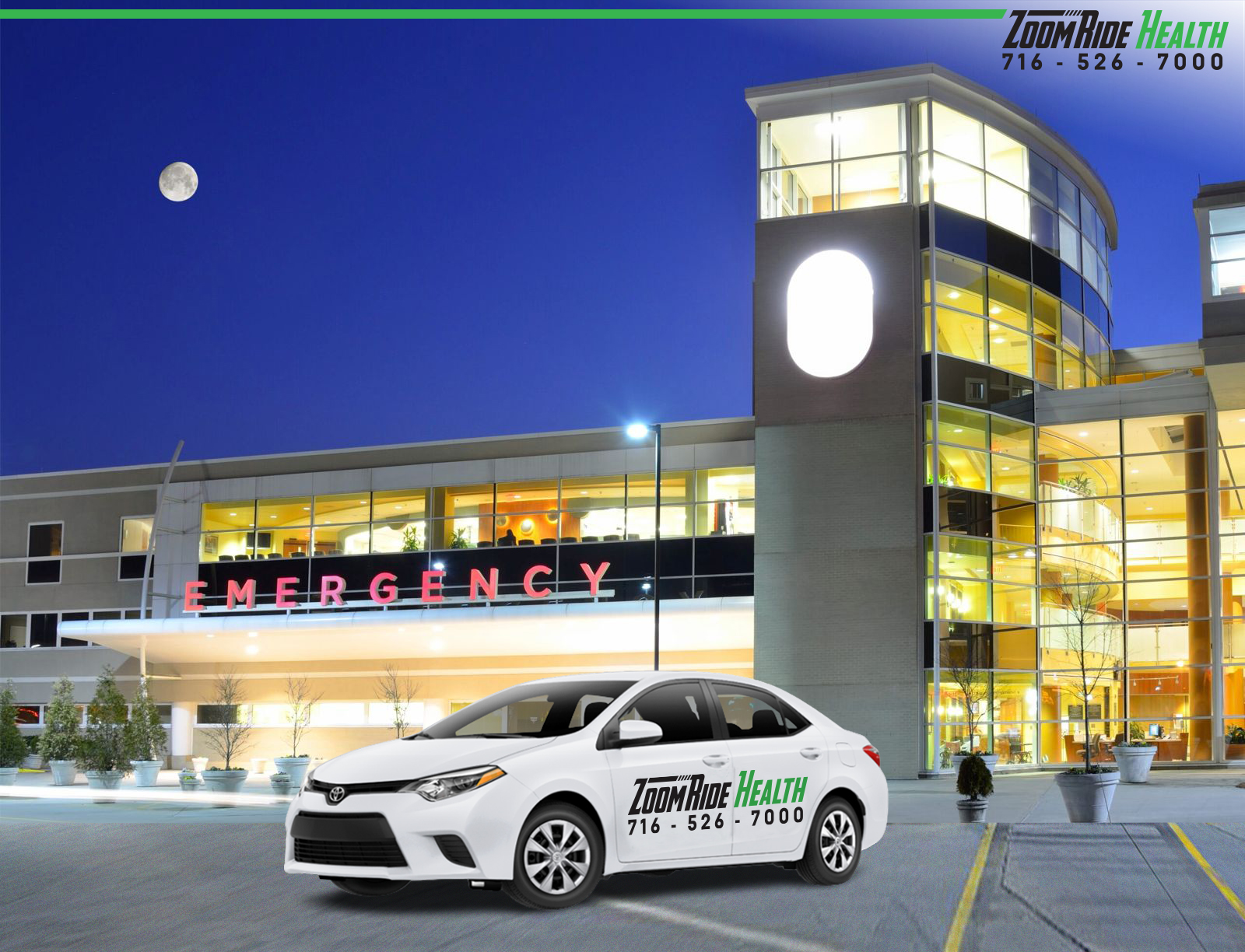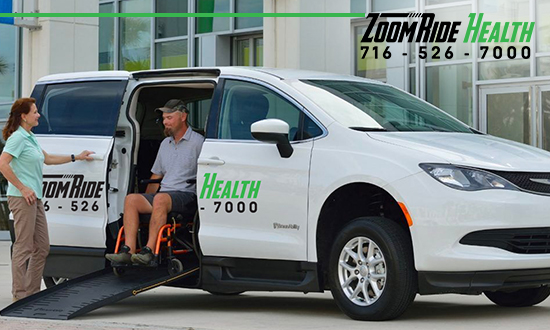 ZOOMRIDE
Wheelchair Accessible Vehicles (WAV)
Relax and enjoy the ride in a wheelchair-accessible van or WAV transportation near Erie and Niagara Counties. Wheelchair cars from the ZoomRide vehicle fleet allow you to travel stress-free and feel comfortable during your trip to the hospital, doctor follow ups or visits in Buffalo and Niagara Falls, NY. Count on first-rate NEMT drivers and mobility vehicles designed to provide comfortable rides for every client. Schedule a Zoom Ride healthcare transportation from anywhere in Buffalo and Niagara Falls, NY.
ZOOMRIDE
Corporate Accounts
Count on the best NEMT healthcare transportation provider in the area for businesses and organizations that need healthcare transportation for their clients near and far from Buffalo and Niagara Falls, New York.
Corporate accounts with ZoomRide are best suited for organizations of any size or with any location. For transportation requirements like visits to doctor, hospitals or pharmacy, companies can establish a corporate account with ZoomRide, to allow their clients/patients to have access to the transportation that they need. Contact Western New York's best healthcare transportation provider, and find out all the details about your corporate account options and benefits.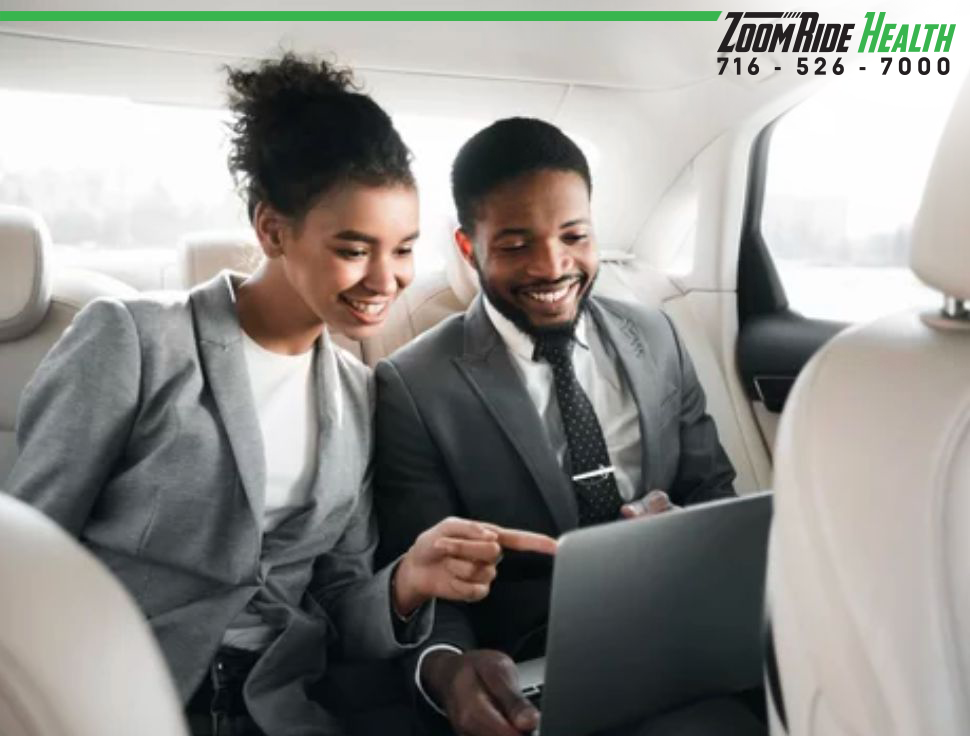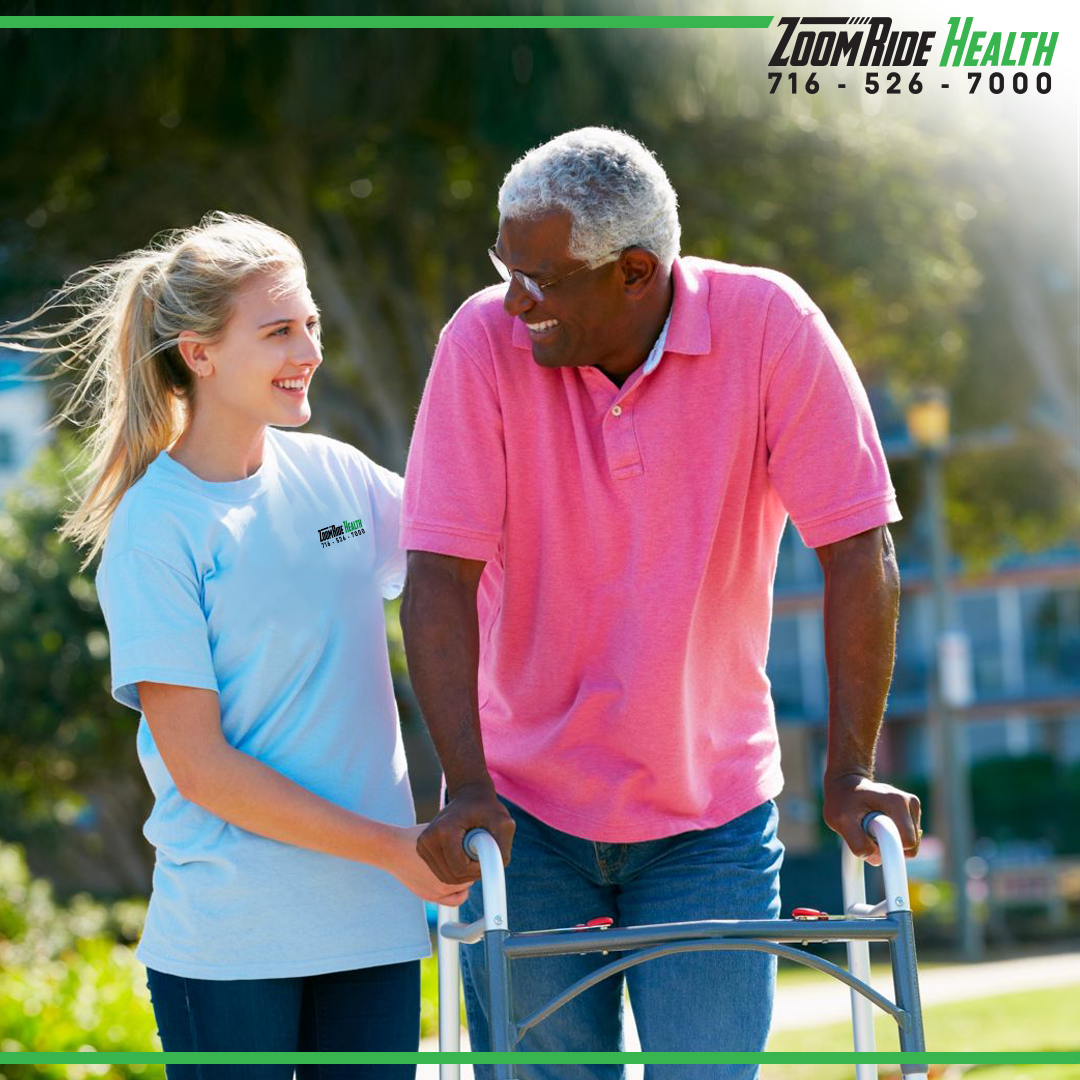 ZOOMRIDE
Personal Accounts
We provide private pay transportation to clients that need transportation to the hospitals, doctor visits or to any medical appointments. Get in touch with an established car service – ZoomRide, and make your daily tasks and obligations easier and hassle-free. Friendly, professional staff and special vehicles maintained regularly are the reasons why this reputable healthcare transportation provider is Buffalo's number one transportation company.
Private accounts are an easier way to track your transportation expenses and simplify the way you pay for the ride. All your bookings, including daily transportation and advanced booking, will be invoiced so that you can keep track of your travel expenses. As a private pay customer, please contact ZoomRide at 716-526-7000 to schedule your trip. All private accounts are invoiced directly biweekly.
MESSAGE US TO BOOK A RIDE FOR PRIVATE PAY