WHAT IS MAS MEDICAID TRANSPORTATION AND HOW DOES IT WORK?
Access to reliable transportation is crucial for individuals in need of medical services. For those covered by Medicaid, the Managed Long-Term Care is a transportation Manager in NY plays a vital role in ensuring they can access necessary healthcare appointments and services.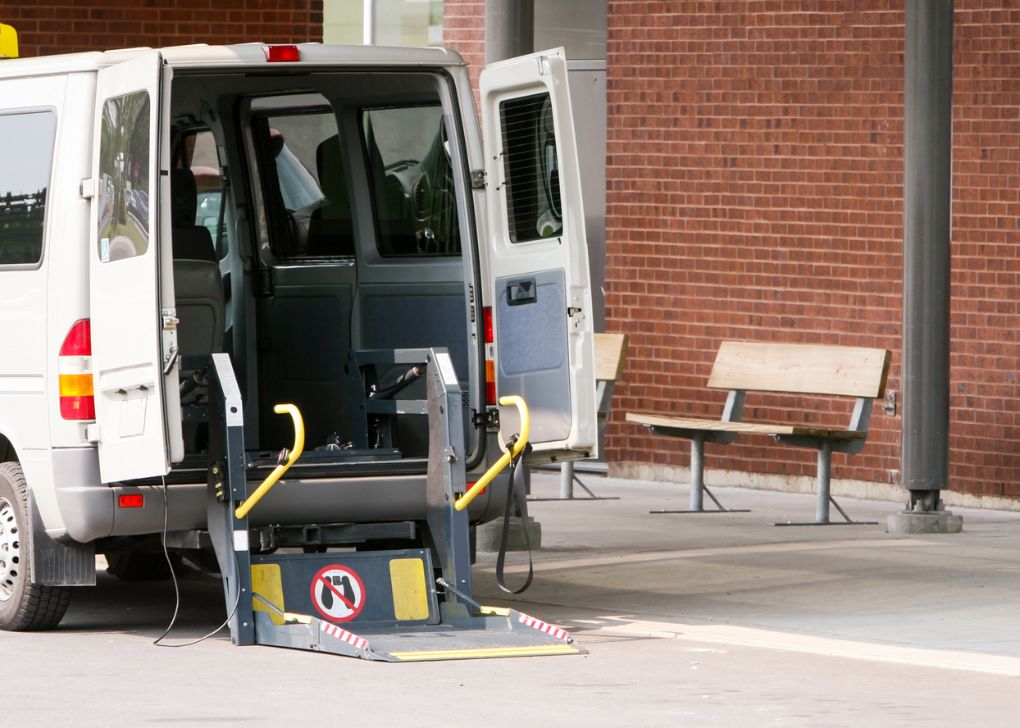 ZOOMRIDE
In this blog post, we will discuss MAS Medicaid Transportation, its significance, and how it works. Moreover, we will highlight Zoom Ride, a leading provider of on-demand medical transportation in Erie and Niagara Counties, particularly around Buffalo and Niagara Falls, NY.
1. Understanding MAS Medicaid Transportation
MAS is a transportation Manager in NY designed to provide eligible Medicaid recipients with transportation to medical appointments and services. It aims to bridge the gap for individuals who may face challenges in accessing healthcare due to limited transportation options. By partnering with transportation service providers like Zoom Ride, MAS Medicaid Transportation ensures that individuals can travel to their medical appointments conveniently and comfortably.
2. Eligibility and Coverage
To benefit from MAS Medicaid Transportation, individuals must be enrolled in Medicaid and receive services through a Managed Long-Term Care plan. MLTC plans to coordinate and manage long-term care services for individuals who require assistance with activities of daily living, such as those with chronic illnesses or disabilities. MAS Medicaid Transportation is available to MLTC plan members who meet specific eligibility criteria.
3. Services Offered
MAS Medicaid Transportation covers a wide range of transportation services to accommodate various medical needs. These services may include non-emergency medical transportation, wheelchair-accessible vehicles, stretcher transportation, and ambulatory transportation.
4. How Does MAS Medicaid Transportation Work?
Booking Process: To arrange transportation through MAS Medicaid Transportation, MLTC plan members can contact their plan's transportation coordination unit or a designated broker. They will need to provide details about the medical appointment, including the date, time, and location. The transportation coordination unit or broker will then coordinate with transportation service providers like Zoom Ride to arrange the appropriate transportation.
Scheduling and Coordination: Once the request for transportation is received, the transportation coordination unit or broker will schedule the ride and notify the MLTC plan member of the pickup time. We ensure timely and efficient service by leveraging advanced technology and real-time communication with MLTCs, MAS, brokers, and healthcare organizations.
Transportation Execution: On the scheduled day, trained and professional drivers will pick up the MLTC plan member from their specified location. The drivers are equipped to provide the necessary assistance and support required during the journey, ensuring the safety and comfort of the passengers. Upon reaching the medical appointment, the driver will wait for the members and transport them back home or to another requested location, depending on their needs.
5. The Benefits of Zoom Ride for MAS Medicaid Transportation
Convenient and On-Demand Rides: By partnering with Zoom Ride, MLTCs, MAS, brokers, and healthcare organizations offer on-demand rides for medical transportation near Buffalo and Niagara Falls, NY. This ensures that individuals can access timely transportation whenever they require it, eliminating the need for long waiting times or inconvenience associated with traditional transportation methods.
Trained and Compassionate Drivers: We prioritize passenger safety and comfort by employing trained drivers who understand the unique needs of individuals requiring medical transportation. They are skilled in providing assistance and ensuring a smooth journey for passengers, fostering a sense of trust and reliability.
Technology-Driven Approach: We leverage advanced technology to streamline the MAS Medicaid Transportation process. Their user-friendly platform allows MLTC plan members to easily book rides, track their driver's location, and receive real-time notifications. This technology-driven approach enhances the overall experience, making it more efficient and convenient for individuals utilizing the MAS is a transportation Manager in NY.
Wide Coverage Area: Our partnership with MLTCs, MAS, brokers, and healthcare organizations extends the availability of on-demand medical transportation to individuals in Erie and Niagara Counties, specifically near Buffalo and Niagara Falls, NY. This expanded coverage area ensures that individuals residing in these regions have access to reliable transportation for their healthcare needs.