6 SECRETS OF BUILDING A SUCCESSFUL NEMT SERVICE
6 secrets of building a successful NEMT service / ZoomRide Buffalo, NY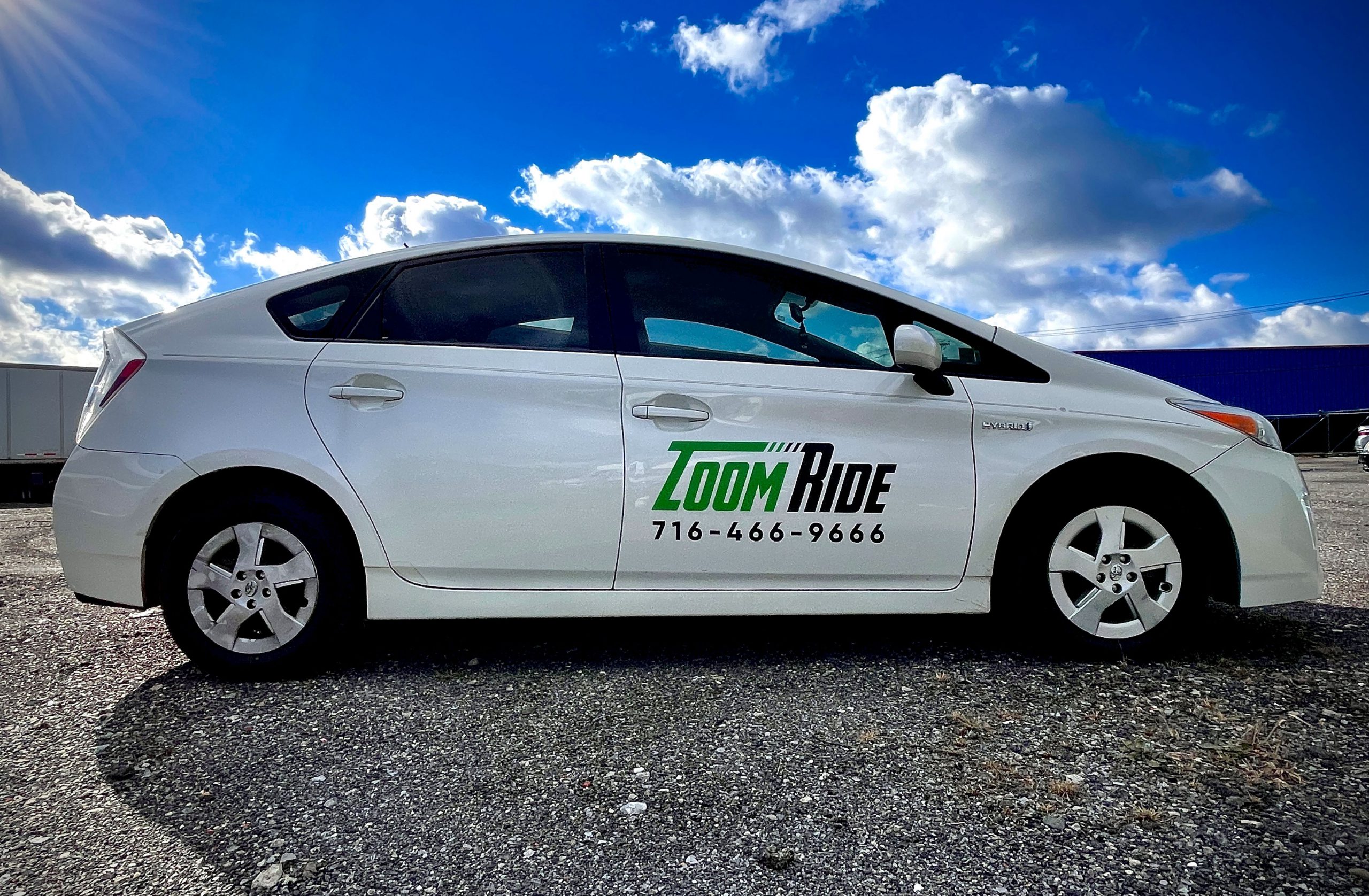 ZOOMRIDE
You might wonder: "what is NEMT?" NEMT stands for non-emergency medical transportation. Suppose you need assistance going to the hospital, dental appointment, physical therapy, dialysis, chemotherapy, or rehab sessions, for example. In that case, you can arrange rides in wheelchair-accessible vehicles or comfortable sedans and get some help from qualified and friendly NEMT professionals. A patient can get the necessary care and avoid transportation challenges that put limits on possibilities.
In case you're looking for a reliable and trustworthy NEMT provider in Western New York, contact ZoomRide and get custom-made NEMT rides near Buffalo and Niagara Falls!
Who Needs NEMT Services?
Non-emergency medical transportation is designed to make patient's life easier and normal, allow people with limited mobility and health conditions to live their lives to the fullest, and travel with dignity and comfort. Seniors can keep their life habits even if they cannot drive anymore. People who need to fly often and travel for business can count on smooth airport transportation, the assistance provided by a professional medical transportation team, and special vehicles designed to ensure passengers' safety and comfort.
How Can You Build a Successful NEMT Business?
A realistic business plan, competitive rates, and effective management aren't always enough if you want your company to be a local leader. Medical transportation is a type of business that requires empathy, understanding of patient's needs, and constant effort in improving your service and making your clients happy. You will not read about the legal documents, costs, and insurance in this article. We'll focus on how to help people as much as possible, let them feel safe, get more clients, and build credibility.
HIRE GOOD PEOPLE!
Invest in people instead of software and vehicle fleet. You don't only want certified NEMT providers. You want people who are generally empathetic and friendly. A-class NEMT providers will allow you to charge more and have long-term clients. Make sure your employee is a "people person." Someone who feels comfortable meeting new people.and helping them daily.
PARTNER WITH CARE FACILITIES!
Most care facilities work with elders and need some kind of assisted transportation. Get in touch with:
Nursing centers
Dialysis centers
Birth centers
Clinics
Diabetes education centers
Radiology centers
Mental health treatment centers
Orthopedic rehabilitation centers
Physical therapy centers
FOCUS ON STUDENTS TOO!
Elders are not the only group that needs assistance with transportation. Students often need NEMT service to finish their daily tasks and obligations. Focus on less targeted groups of prospects. That will boost your credibility and open a new market. Standard school buses do not meet all the requirements for students with disabilities or medical conditions, and many schools require some kind of assisted transport service.
WORK WITH MEDICAID AND BROKERS!
Eligible Medicaid beneficiaries receive free non-emergency medical transportation to and from doctor visits in addition to free healthcare. Although Medicaid pay rates can be lower than those of private pay customers, those cooperations can bring many clients.
ZoomRide, a NEMT firm from Buffalo, NY, works with MTM, Autism Services, SafeRide Health, RoundTrip, OneCall, ModivCare, Fidelis Care, Medicare, Medicaid, and other NEMT brokers.
TRY TO ATTRACT PRIVATE PAY CLIENTS!
While brokers and Medicaid can bring new clients and significantly boost the number of rides, those who pay the most are private contracts. Social media presence and marketing can help you reach people in your area and gain customers' trust. You'll have a chance to enlarge your client network, be less dependent on brokers, and set your own rules instead of acting under different government rules and regulations. You'll be able to offer flexible services to your clients and create perfect and stress-free rides. Having multiple sources of revenue is always better than relying on a single one.
INVEST IN ORGANIC GOOGLE POSITIONING!
Make sure your website is easily discoverable online, has informative page content, and has a user-friendly design. SEO is usually cheaper than ads, and it brings better long-term results. NEMT companies are local businesses, and local SEO positioning can increase the number of high-quality leads. Wise marketing investments could make a difference in your company's growth, especially paired with professional staff.
NEMT Service New York
Getting clients' trust is not easy, and there's more to be said about this topic. We hope these six secrets were useful in case you want to open your non-emergency medical transportation business somewhere.
In case you are looking for a reliable NEMT company in Buffalo and Niagara Falls, NY, check out ZoomRide. Flexible services, an excellent vehicle fleet, first-class NEMT providers, and 27/7 support make this local medical transportation company the best transportation company in Western New York.