5 REASONS WHY ZOOM MEDICAL TRANSPORTATION IS THE BEST OPTION FOR PATIENTS
In today's fast-paced world, access to reliable and efficient medical transportation is crucial for patients, especially those residing in Buffalo and Niagara Falls, NY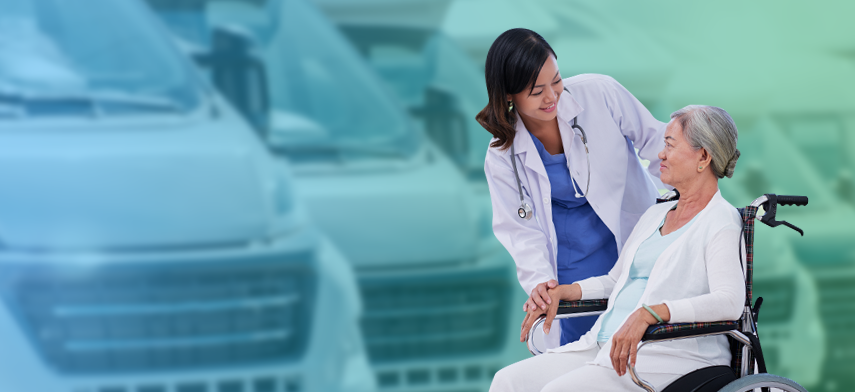 ZOOMRIDE
Zoom Ride is proud to be at the forefront of revolutionizing medical transportation with its innovative platform, providing on-demand rides for individuals in need. In this blog post, we will discuss 5 compelling reasons why Zoom Medical Transportation is the best option for patients seeking convenient and reliable transportation solutions in Erie and Niagara Counties.
1. Seamless and Convenient Booking Process
We offer a user-friendly platform that allows patients to book medical transportation effortlessly. By partnering with MLTCs, MAS, and healthcare organizations, we ensure streamlined coordination between medical providers and patients. The platform's intuitive interface enables patients to request rides, schedule appointments, and manage their transportation needs with just a few clicks. This level of convenience helps alleviate the stress and burden associated with medical travel, allowing patients to focus on their well-being.
2. Reliable and Timely Service
When it comes to medical transportation, reliability, and punctuality are of paramount importance. We understand this crucial aspect and strive to provide exceptional service in a timely manner. By partnering with a vast network of certified drivers, we ensure that patients receive prompt pickups and timely arrivals at their medical appointments. With real-time tracking, patients can monitor their driver's location, ensuring peace of mind and reducing anxiety associated with transportation delays.
3. Patient Safety and Comfort
The well-being and comfort of patients are top priorities for Zoom Ride. Every vehicle in the Zoom Ride fleet undergoes rigorous safety checks to ensure a secure journey for patients. The drivers are carefully vetted and trained, possessing the necessary qualifications and experience to cater to the unique needs of individuals requiring medical transportation. Whether it's an elderly patient in need of wheelchair-accessible vehicles or a person with special medical needs, we ensure a comfortable and safe experience for all passengers.
4. Cost-effective Transportation Solution
Medical expenses can be overwhelming, and transportation costs should not add to the burden. We recognize this concern and offer cost-effective transportation solutions. By partnering with MLTCs, MAS, brokers, and healthcare organizations, we can leverage existing agreements and negotiate favorable rates, passing on the benefits to patients. This affordability allows patients to focus on their healthcare needs without worrying about exorbitant transportation expenses.
5. Expanded Access to Medical Services
This is committed to expanding access to medical services for patients in Buffalo and Niagara Falls, NY. By collaborating with MLTCs, MAS, brokers, and healthcare organizations, we ensure that individuals residing in Erie and Niagara Counties have access to on-demand rides for medical transportation. This strategic partnership allows patients to overcome transportation barriers, such as limited mobility or lack of private transportation, ensuring they can receive timely medical care and essential treatments.